40 Reflections #39: 40 days of raw recollections during the Lenten Season
I should have read this Holy Saturday information first thing this morning to set the tone for the day, but I didn't.
Holy Saturday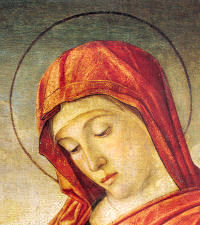 Holy Saturday (from Sabbatum Sanctum, its official liturgical name) is sacred as the day of the Lord's rest; it has been called the "Second Sabbath" after creation. The day is and should be the most calm and quiet day of the entire Church year, a day broken by no liturgical function.
If only I planned my days more efficiently, my calendar would look like this:
Holy Saturday – be calm
Standardized Testing for kids – encourage them to be happy and not stressed
Doctor's Appointment – be brave
So even though my family's Saturday did not launch with a Biblical message or a devotion, it started out like most mornings, noisy, emotional, and busy. Breakfast was eaten, a preview/timeline of the day was given, and reminders of chores were issued.
Twenty minutes later, as with most growing kids, hunger returned…eating continued, and louder, less-loving reminders of the previously "forgotten" chores were delivered.
We continued the day with egg dying, planning for friend's visits, and prepping for Easter Sunday. Cello music hummed through our home, basketballs bounced, and bikes soared over ramps. As a lector for the Holy Saturday Mass, I reviewed my reading, and reminded everyone to prep their clothes and be ready by 5:00 pm, of course at this point it was only 9:00 am, but God likes punctual.
Holy Saturday Mass
I love being a lector. I love being part of something bigger than me and helping out with such a beautiful, and powerful event. When trained as a lector, the most important lesson I learned was:
It is not about me. 
This resonated in my soul, mainly because I love reading aloud. To anyone. Especially our children (I don't care if they are old, I'm reading!). I'll read whatever the kids want to listen to, butchering the voices in Harry Potter and insisting Pooh's buddy Christopher Robin has an Australian accent, which shockingly sounds a lot like Harry Potter's voice.
When reading for mass, I understood I should NOT make the words in the Bible about me. For instance, don't be overly dramatic when reading or suddenly decide Matthew, Mark, Luke, and John grew up with an Irishman who influenced their speech greatly, and proceed to read with a lilt.
Upon arrival at church, I checked in as "Reader #5" and was informed there were only four readings and therefore no need for the fifth reader, me. Initially, I was a bit crestfallen, but understood it was a simple clerical error.
Although I was ready to read Isaiah, I remembered: it (whatever "it" means to us) is definitely not about me. It is about being calm, knowing your God-inspired purpose, and understanding your role in the world. "It" is about God.
Author John Piper writes,
"Perhaps our place is not at the center of the universe. God does not exist to make much of us. We exist to make much of him."
And as we make much of Him, we will find the calm amid the noisy mornings, and sit on the bench as Reader #5, listening and following the word of God.
Dig Deep: Go for a nice, long, slow run today.
Lenten Challenge: Say your rosary and look up your saint day!